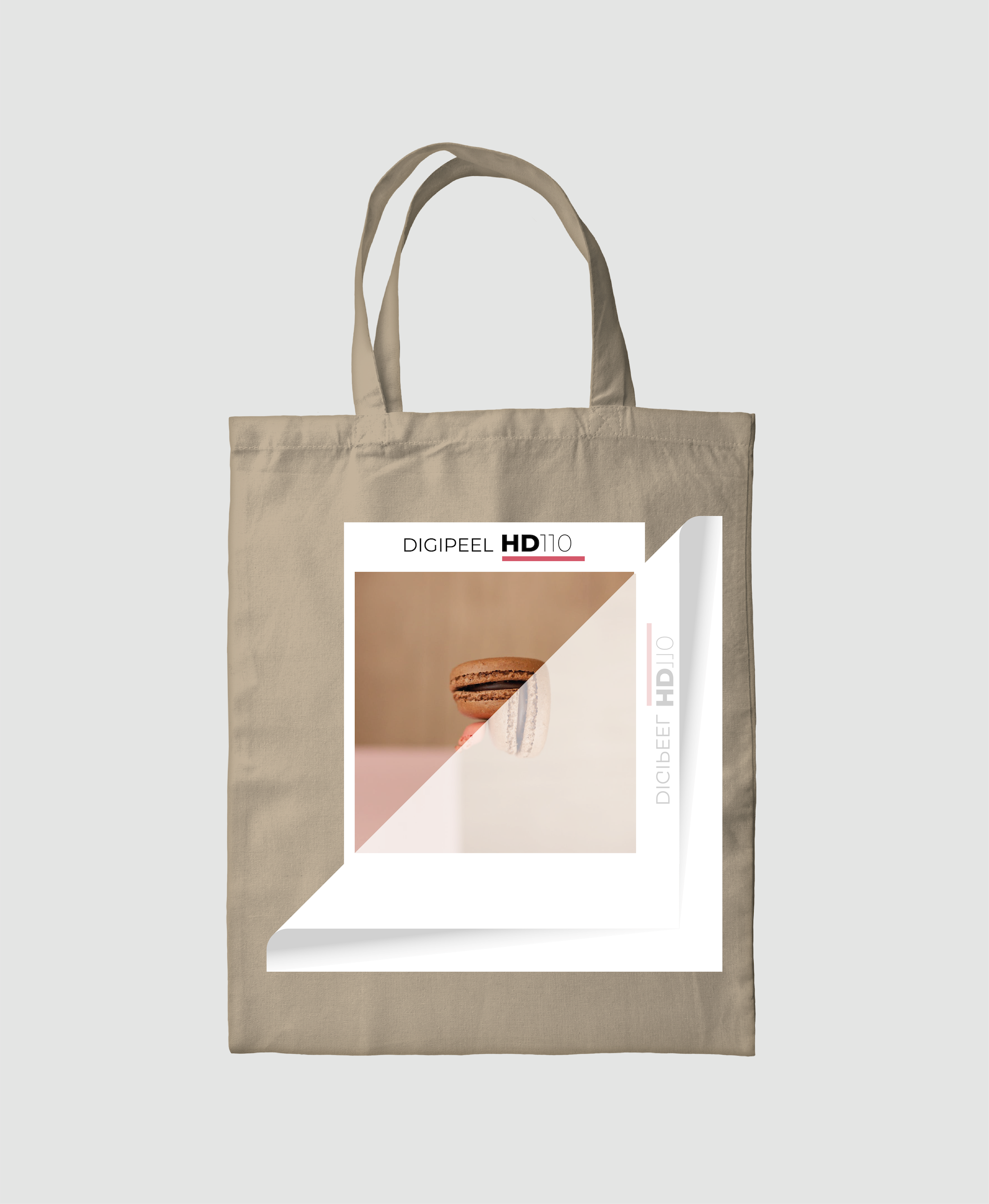 DigiPeel is the digital and screen transfer media offering full colour printing on all textiles, coloured, white or fragile.
This paper brings to industrial printers flexibility and the possibility to transfer offset quality printing, saving time, with limitless possibilities: colours changing, perfect colours reproducibility, variable data, amalgam.
The screen printing through plastisol and water-based backing guarantees perfect stretchability and washing resistance.
Laser printing
Laser printing on laser colour printers or laser colour copiers.
Screen printing with water-based or plastisol backing (catalyst to be added) + adhesive layer or powder if washing resistance needed.
Main advantages:
Good dimensional stability
Full colour printing: photo realistic print results
Optimal reproduction of the colours
Time saving: faster transition between jobs, no re-printing, no drying time after printing
Brings flexibility to your production: gang run printing, customization (variable data: QR code, name, logo, …)
Smooth easy release
Cold Peel
100% ink transfer
High washing and stretching resistance
Transfers on all textiles: dark, white, delicate, …
Innovative low cost solution
Size:
45 x 32 cm
48,3 x 33 cm
Packing:
500 sheets / pack
30 000 sheets / pallet